These will fit straight on to:
Astra H, Vectra C, Zafira A/B and Signum.....
I have managed to obtain another set of alloys that I have wanted since I bought my Mk5, so in order to fund the tyres for them I have to sell my BK999 VXR replicas. Amazingly in the Year and a half I've owned them I have not kerbed them once, so the faces are virtually mint with only a few slight stone chips.
They are shod with 235/35/19 Primewell Pz900's which is a subsidiarity of Pirelli, and for budget tyres these are the best I've tried. All but one (which I've just had replaced due to running over a broken bottle) have a minimum of 4mm of tread. The rears are 4 which rises to 5 along the middle. To be perfectly honest 2 of the tyres will need replacing as they have started to crack at the bottom of the tread, but It's up to you whether you would immediately change them..
I'm looking at £300 NO OFFERS!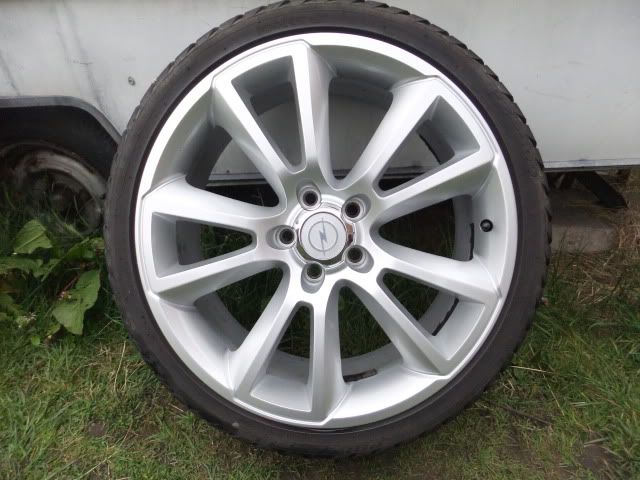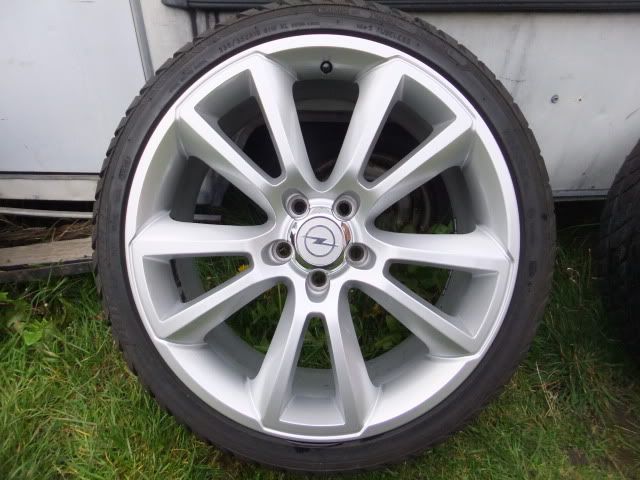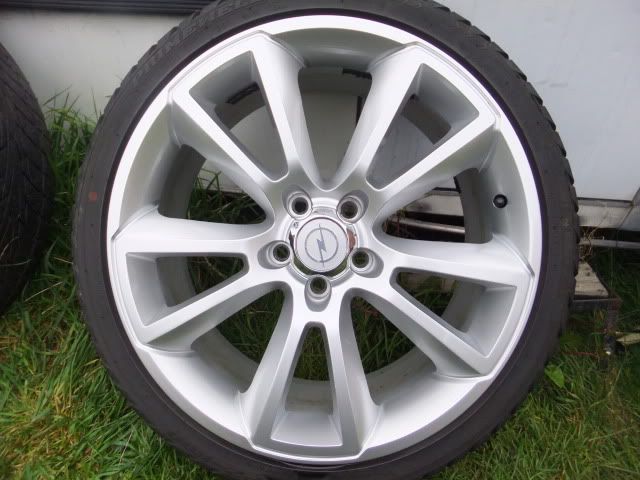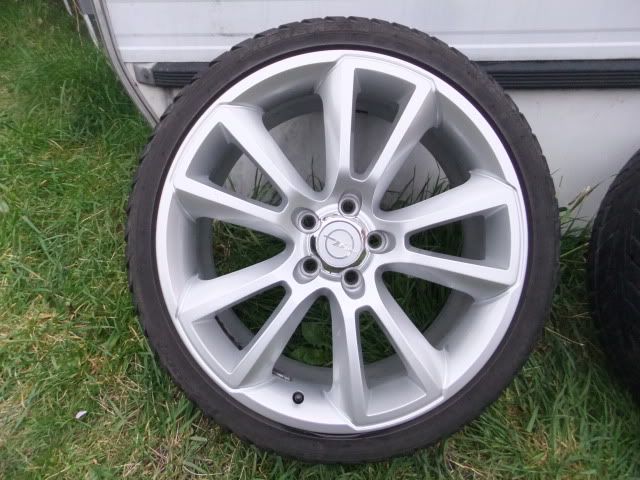 More pictures here:
BK999 VXR Replica Alloy Wheels pictures by storedtemp - Photobucket
Also I can give you a link to a zip file which shows the same pictures but in a very high resolution.