Discussion Starter
•
#1
•
Well, the Integra went a couple of weeks ago and I was carless for a few weeks; bus travel royally sucks.
Last weekend the MD at work offered me a company car; after 24hours consideration I accepted, and on Monday took delivery of a Mk5 Tdi Golf; lovely daily hack IMO
My decision then was whether to try and aim for a straight line/highpowered LET car or for a more rounded fast road/track car. I opted for the latter, and my search began for an XE converted mk3/corsa.
I spent hours each day scanning the forums, and sent numerous PMs and U2Us out. After seeing a bargain XE corsa turn up over on CS I called to look on my way back from being on-site with work; the chap lived in deepest darkest Norfolk.
It was pretty dark when I arrived but the car looked tidy enough; very 'used'. The interior was totally stripped bar a dashboard, 2 buckets and pair of harnesses. Off we went on the test drive; I was very impressed...more so when he proceeded to aim for the limiter in 5th lmao
A deposit was left, and a deal done. I returned on saturday morning and collected the car; the interior that had been removed from the car was stuff in the 'boot'
I drove home with a massive grin on my face; sunday would be spent cleaning. The car had been stood for some 2-3months, and on a farmyard so the exterior wasn't at its best.
How it Started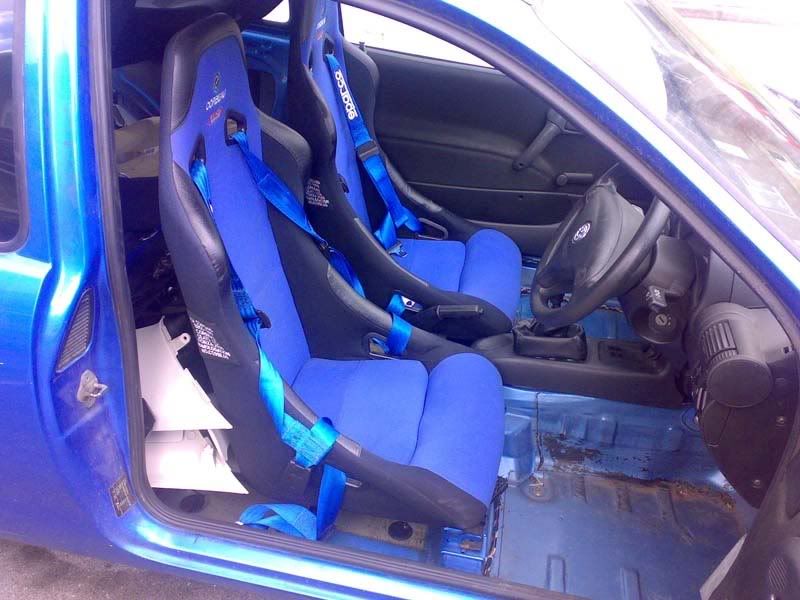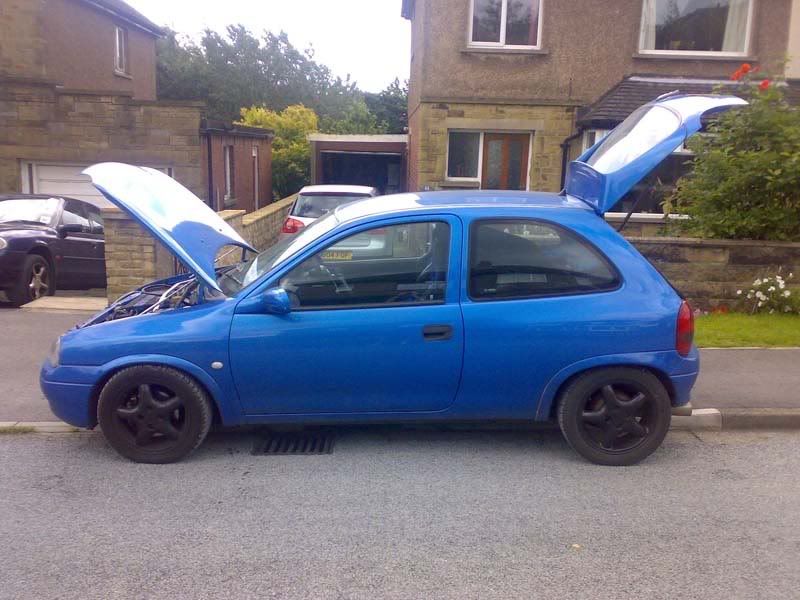 Boot Emptied
Seats Out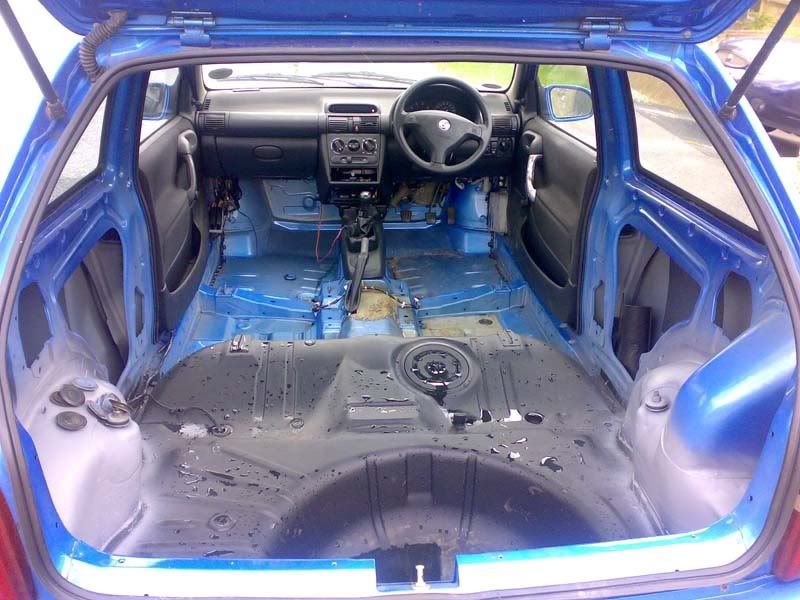 Started Removing the Remaining Sound Deadening
<don't have any further pics of the floor with no sound deadening> As cool as no carpets are; I'd rather have some carpet under my feet for when the car is used in wet weather; so once the inside had all been washed down, the front carpet went back in.
The inside will be painted Arden Blue, so I sanded down the back and primered it all ready for paint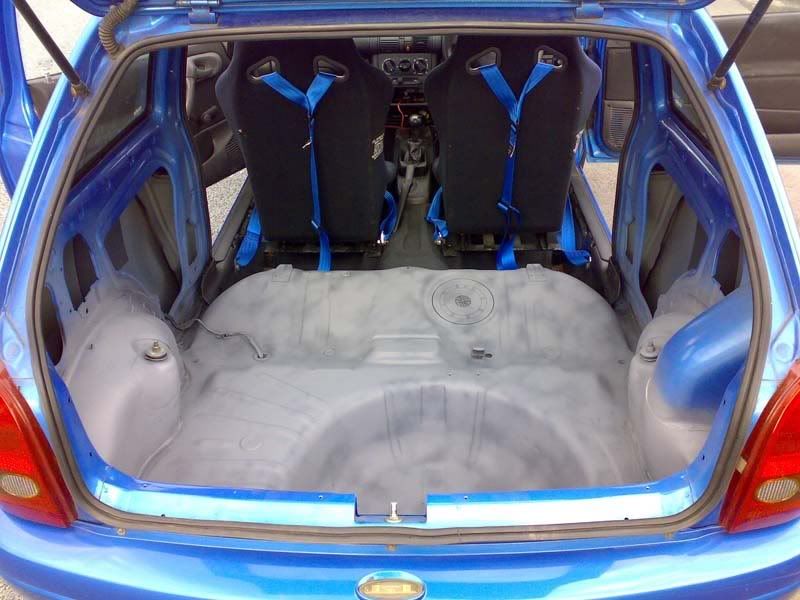 Now the inside was something like, I started on the outside:
SnowFoamed
Dried Off
End Result after Claying and PCing
(bonnet isn't shut before anyone starts)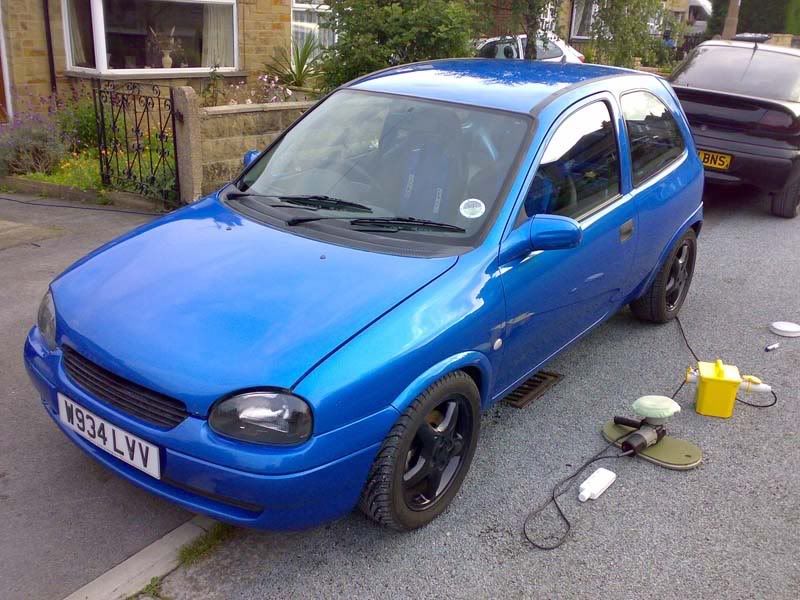 Sooo, all was good. Absolutley loving valver power in a little car, and successfully popped the limiter in 5th last night on the M62 lmao
Anyway, so that brings us on to tonight. I set off to run over to Wazpazs to pick up some servicing items from Autovaux. Coming up to one of my favourite roads when there's a misfire, the rev counter reads zero
Another misfire the management light is on, I pull over.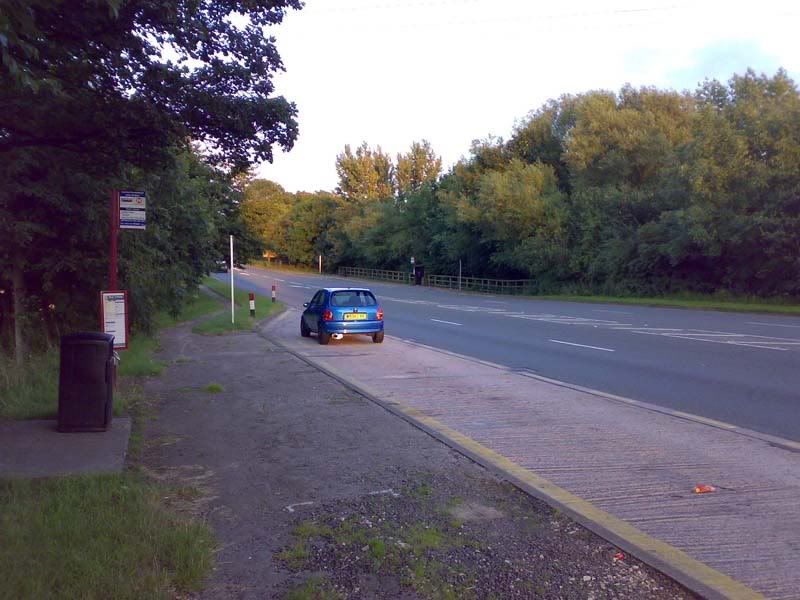 Everytime the car is revved the management light comes on. A call to wazpaz and we both reckon crank sensor is the fault. Waz turns up in his 12v workhorse corsa full of spares.
We change the crank sensor - car won't start
We change it for another one - car won't start
Check for fuel - yup
Check for spark - yup
Dry the plugs off - now it starts again
ECU light constantly on. Somewhere in the middle of that was a phonecall to JFisher Vauxhall support
and the RAC. I was getting bored playing with it at the side of the road, so the RAC sent someone to tow me home.
We waited....
...and waited some more...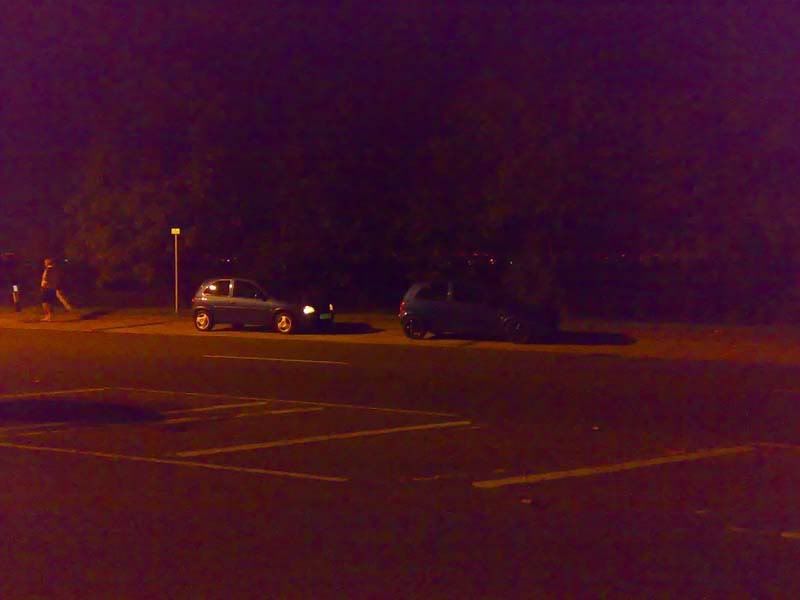 ..and my evening ended like this:
lmao...so i've broke my new car within 48hours
Car now starts on the button but ECU light is on all the time; I'll read the codes off in the morning and get it up and running ready for some abuse over the weekend.