Discussion Starter
•
#41
•
ok update time. there has been a bit of a gap as i got involved in a quick restoration on my friends T4 camper van. which turned into a balls deep 50 plus hours resto,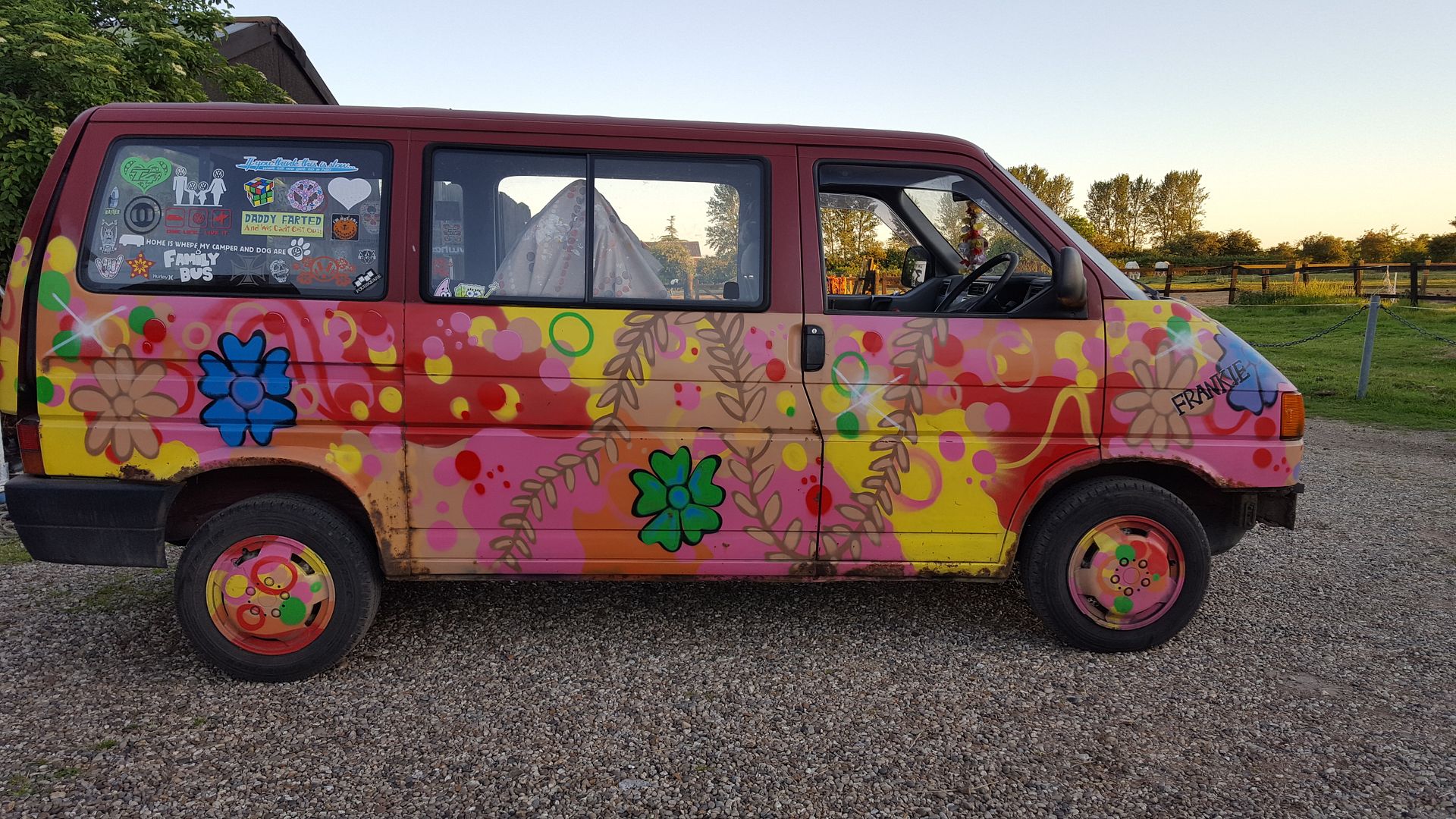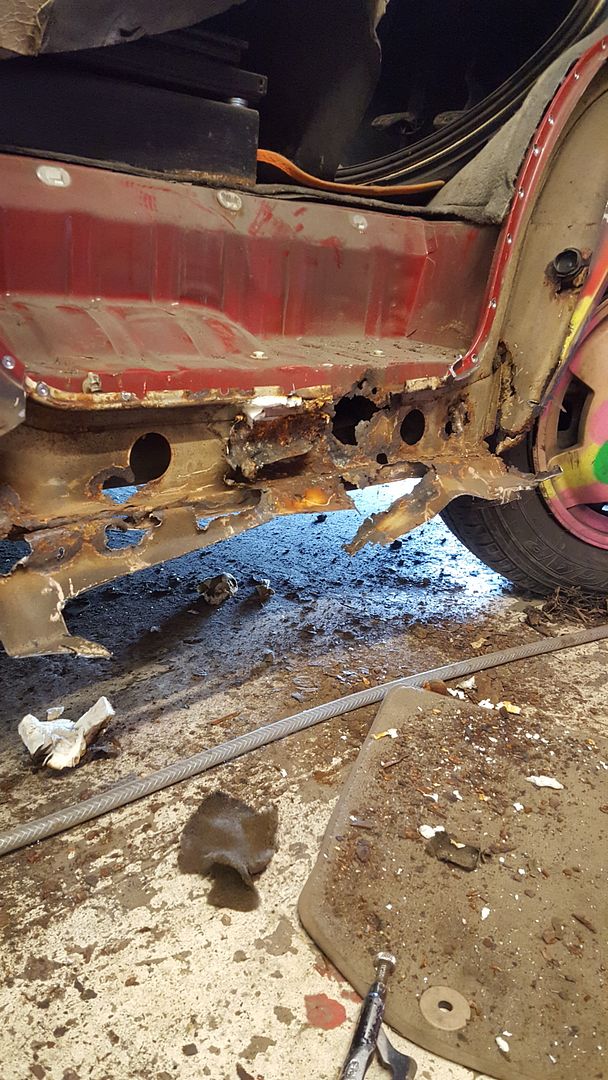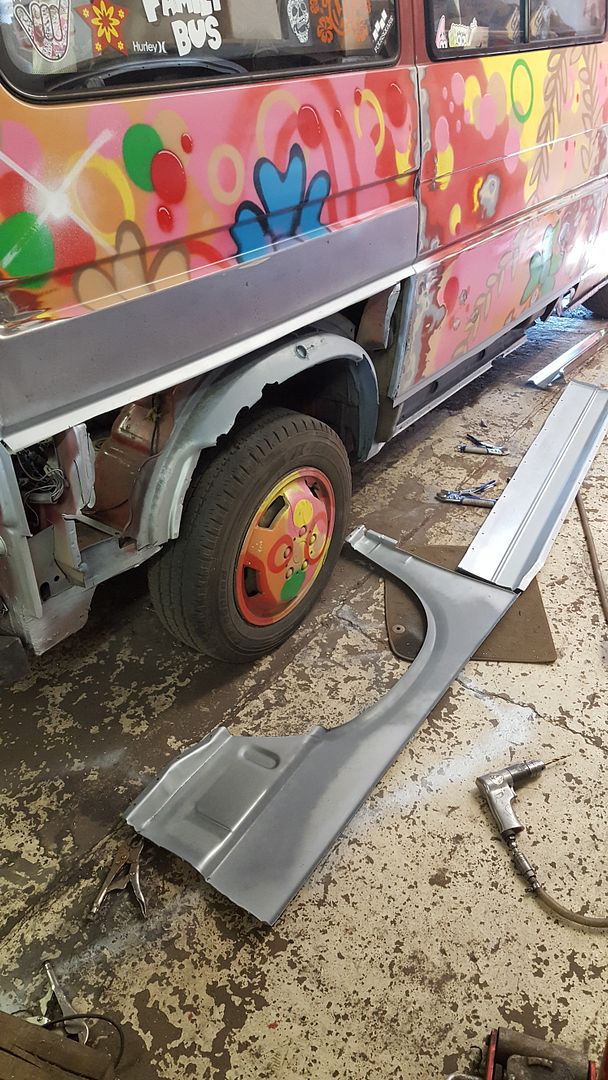 and he got it graffiti'd up this week. he's not shy of being noticed LMAO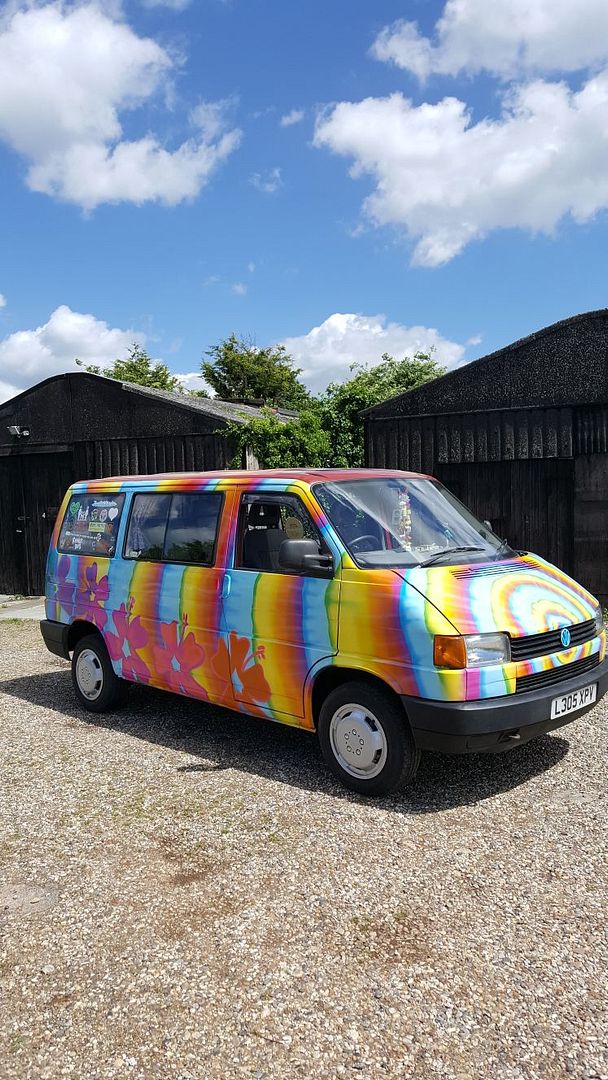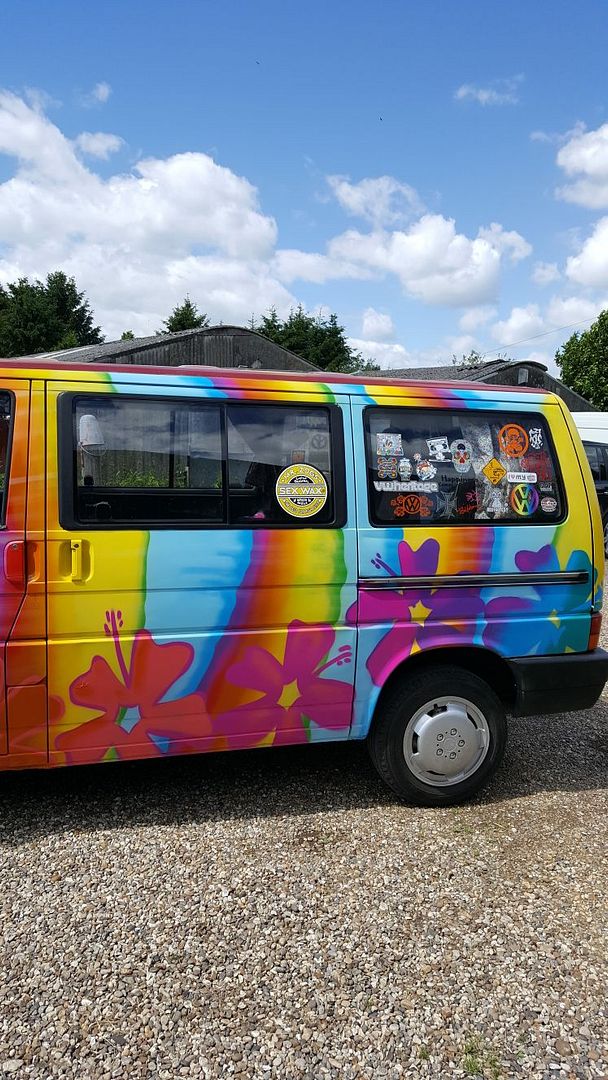 so that is out of the unit and it back to playing kit cars
I have been browsing gearboxes on eBay and forums over the last few weeks. I decided to keep it ford and go with a type 9 as i really do want to try and get a sierra age relate plate when I go for the IVA. I spotted this one on eBay and came to a deal.
It's a V6 type 9 gearbox that's been modified to fit a 4 cylinder. usually the V6 variant of the gearbox can't be used due to the fact they have a longer input shaft suited for a much deeper bellhousing compared to the 4cylinder. this one has had the input shaft machined down to the same dimensions as a 4 cylinder one, and has the C20XE conversion bellhousing. it has a hydraulic clutch release bearing (favoured over the external hydraulic clutch lever that's on the car) and came with a mix of vauxhall and ford clutch plates for the conversion to all work. I think he said the friction plate is ford galaxy. it has a modified gearstick to move the lever further back (will see if I keep this or do the original plan of the relocator) and an uprated rear mount. The advantage with it being a V6 gearbox (it seems) is they have a better ratio in 1st than the 4cylinder of 3.36:1 compared to the 3.65:1. if it makes a great deal of difference I don't know, but it's better. it's been in a haynes roadster for the last 2000 miles so the configuration all works well together.
I paid £400 for the lot and he chucked in a bottle of fluid too
next step will be to get the T5 out cleaned up and sold and this will bolt straight in.
there's quite a size difference :lol: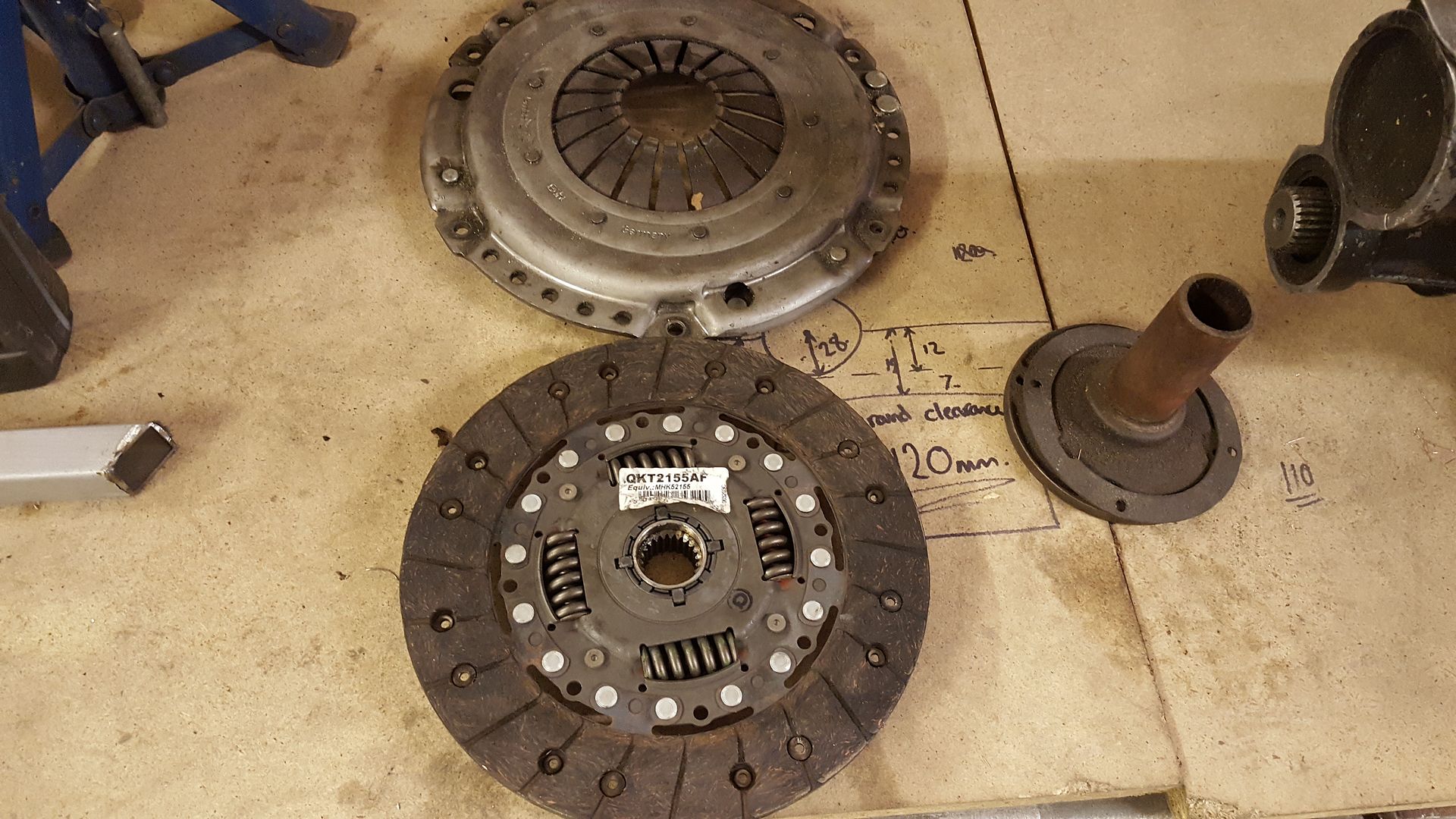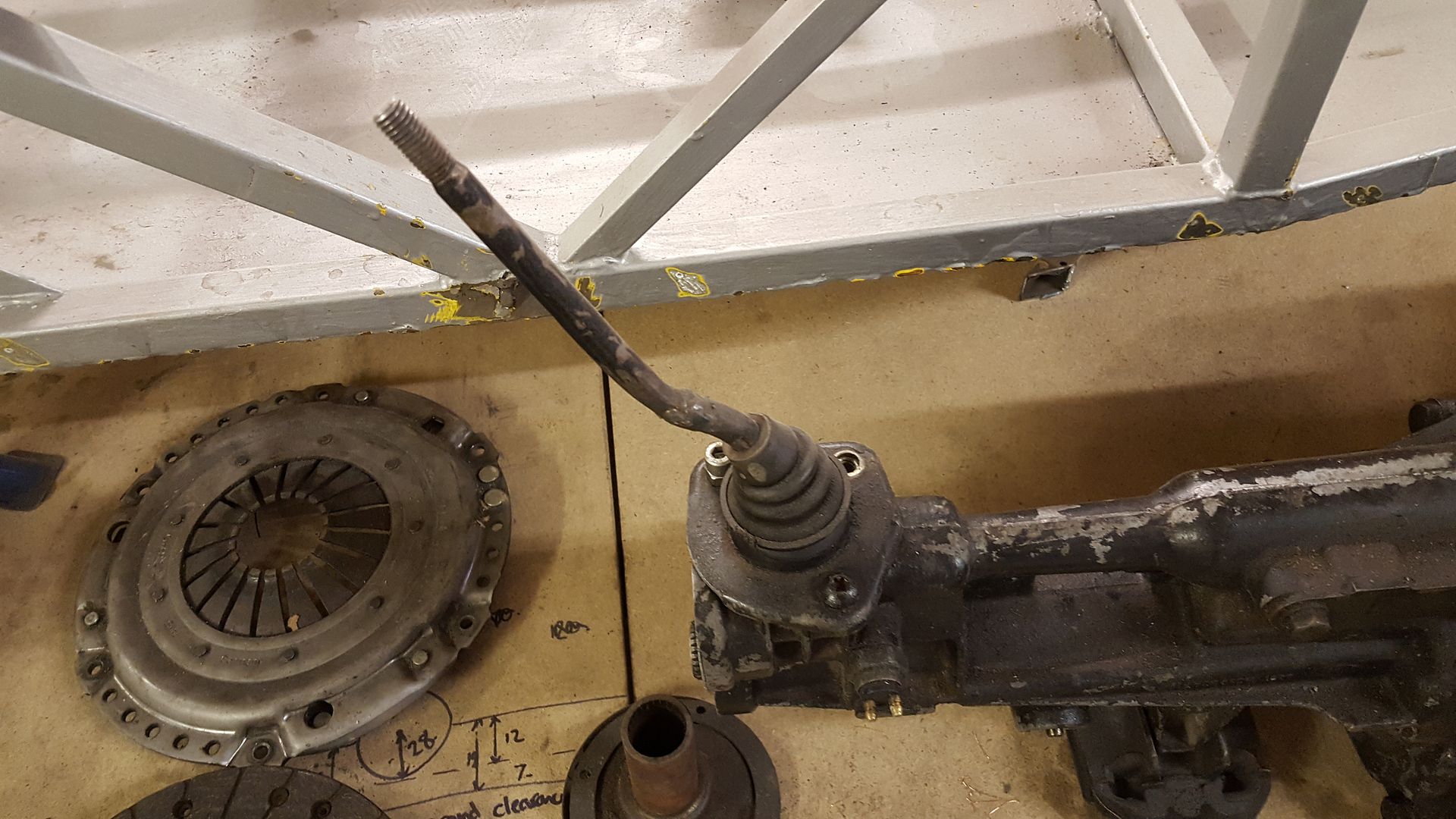 made some other purchases, I spotted a full brand new seven'esqe type loom (suposedly a Tiger) for sale on locost builders so came to a deal. I was going to make my own loom from scratch, vehicle electrics is a bit of a speciality of mine, but this came up for £100 delivered and I would have easily spent that on parts. I'm sure some bits will need modifying but it's a start, its very nicely made and has everything, lights, indicators, horn, fan, fuel pump, dash, switches, charging, starting, even has wipers.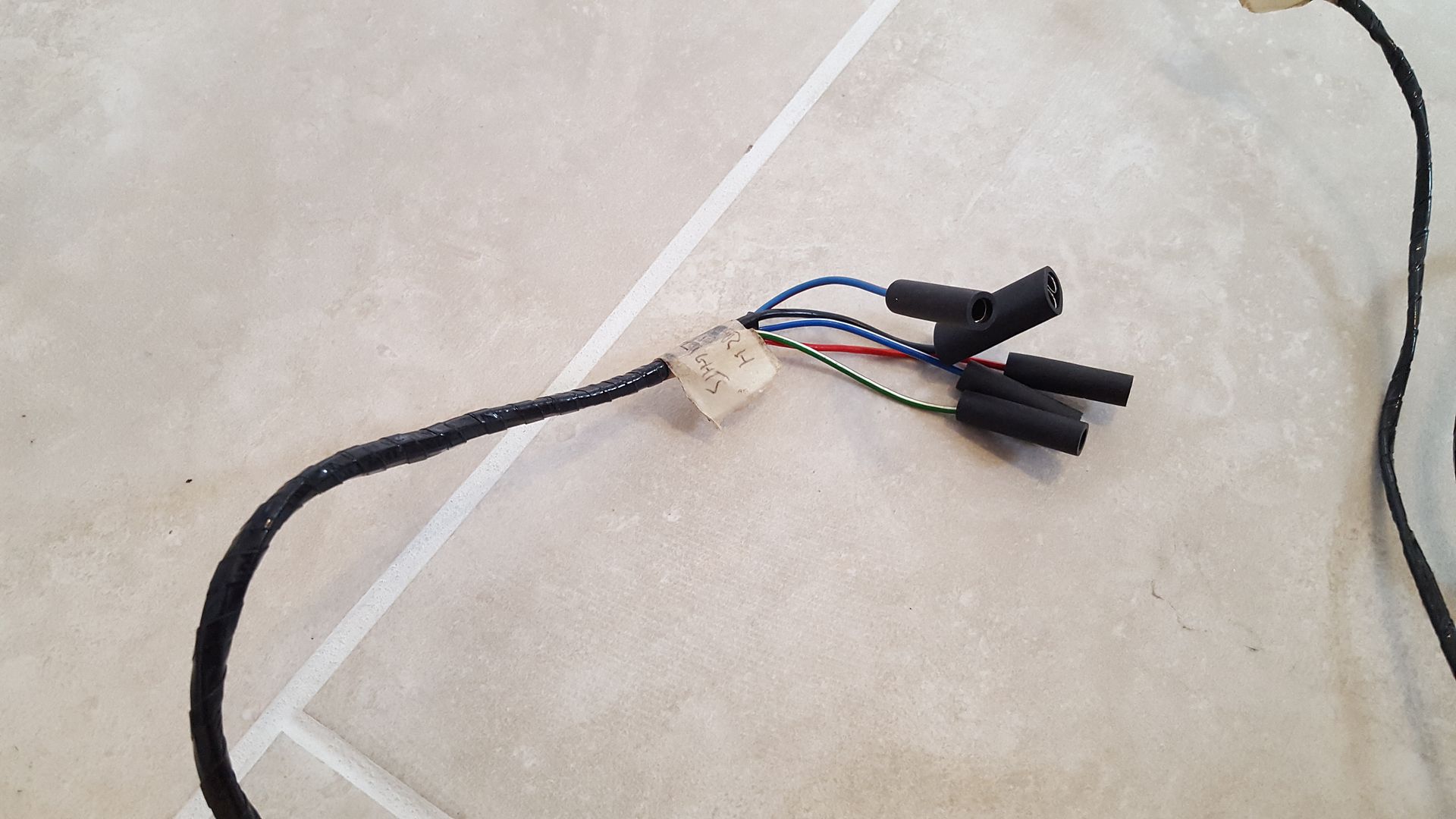 these must be for some marques indicator wiper stalks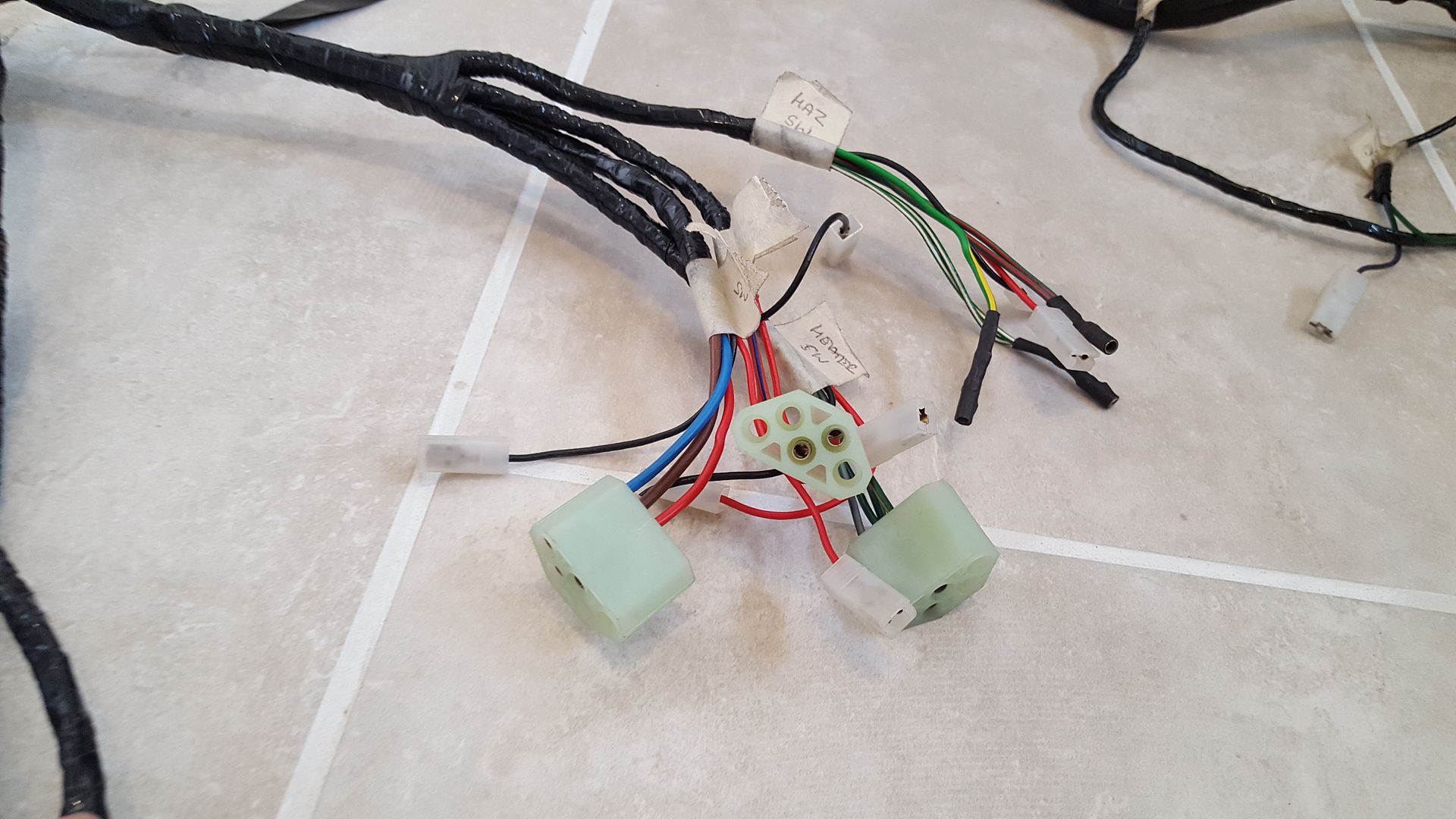 came with all the wiring diagrams too which is super helpful!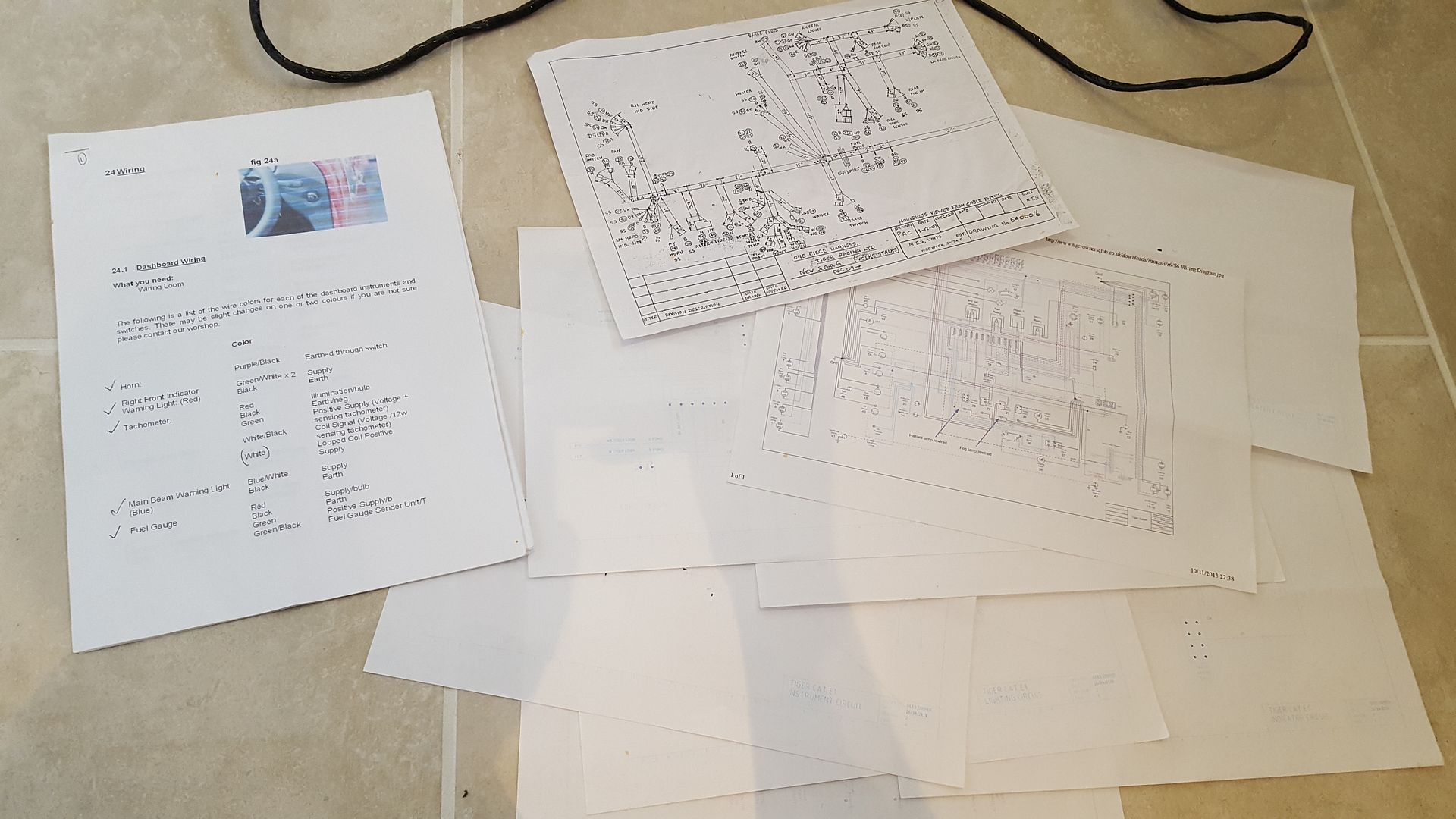 I will basing my front suspension on the haynes roadster, I saw these on eBay for £14.99 for the pair. it would have taken me a whole day to make these using an angle grinder and they still wouldn't have looked as good as these. great quality and only £7.50 a side!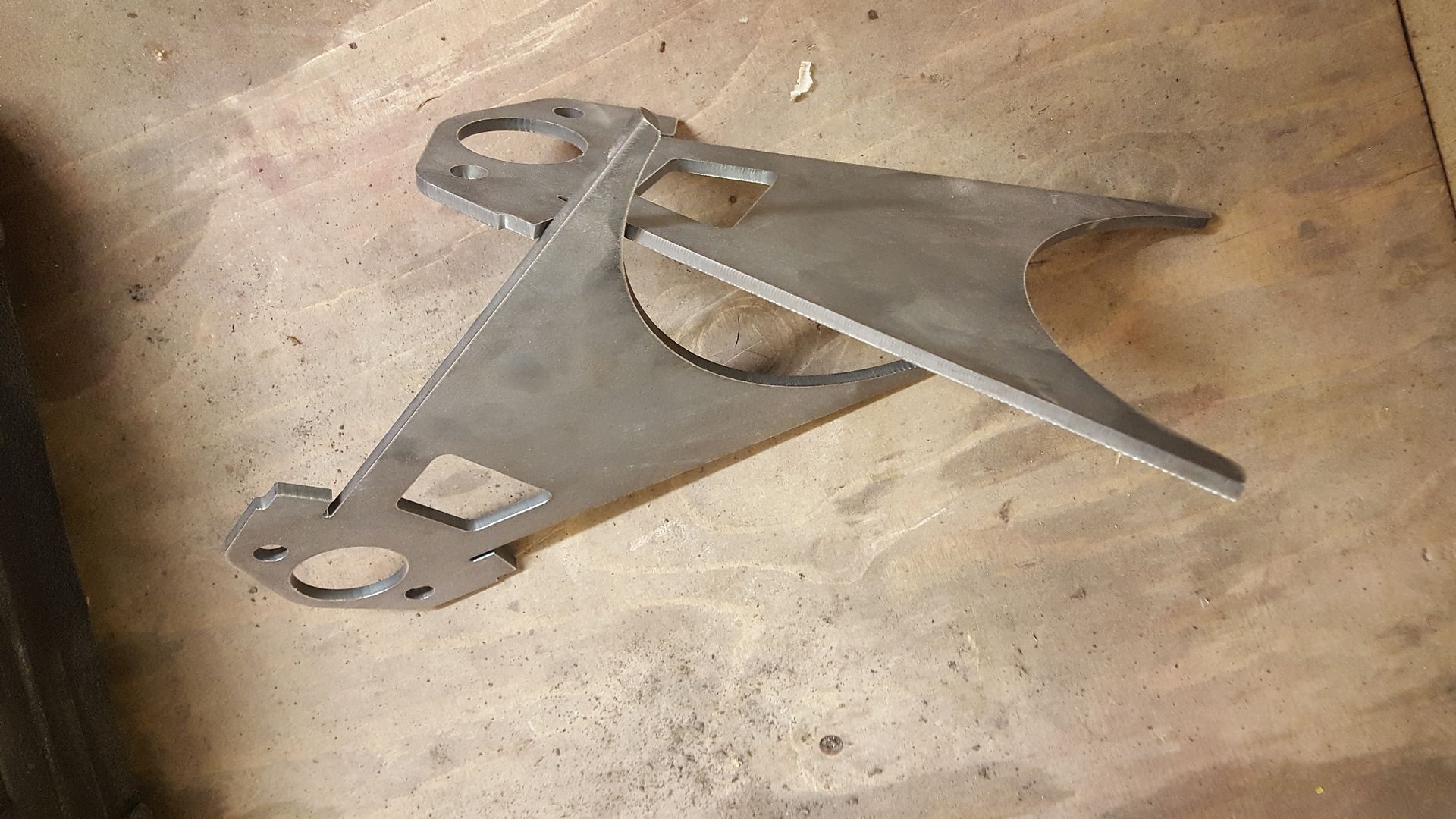 and bought some tube to cut down for the bushes, you have to get a wierd size for the bushes to fit. 33.7mm od with 2.6mm wall.
will chop it into the 4 lower Bush tubes (i plan to rosejoint the top)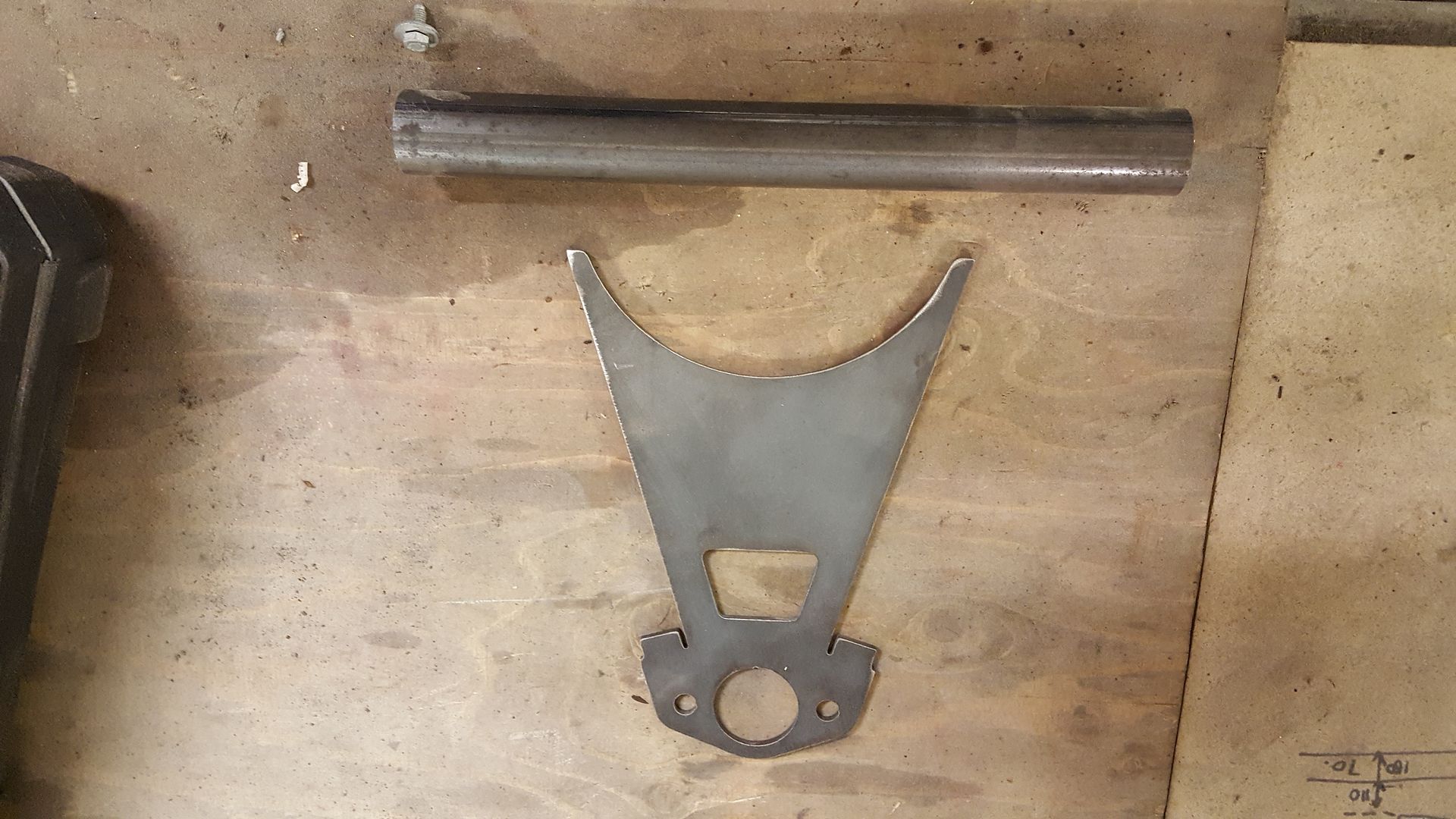 the thing I'm stuck on and can't really get an answer on is the long main wishbone tubes. book spec says use 25mm od tube for them. I really like the look of the newest kit cars that use oval wishbone tubes rather than round, but a lot of older theads through Google suggest that this is not a good idea as they will bend. still trying to look for a difinative answer because I'd really like to use oval tube. it is only a looks thing and I will use 25mm round if that's the only answer.