Discussion Starter
•
#1
•
********DISCLAIMER*********
Those who are old enough to remember i am building a RWD astra, you are going to see alot of parts that were destined to be used on the RWD astra used in this. DON'T PANIC! the RWD astra is still going to be going ahead (one day......) but it will no longer be Vauxhall powered. It has all been redesigned, although no actual progress has been made in years. Rest assured it will be more amazing than you can imagine, its going to had so my wow factor than you can shake a stick at, and will still look just like my original FWD Astra from the outside
So no Astra related statements or questions in this thread!
Those who have no idea what i am talking about, :face::lmao::lmao: read on and enjoy the build P.S. I love my pictures
This is a bit of a impulse build.... Alot of my friends have got into the Caterham scene, two really good friends have got Supersport 310's 1.6 16v's (green ones a 2011 and red ones 2008)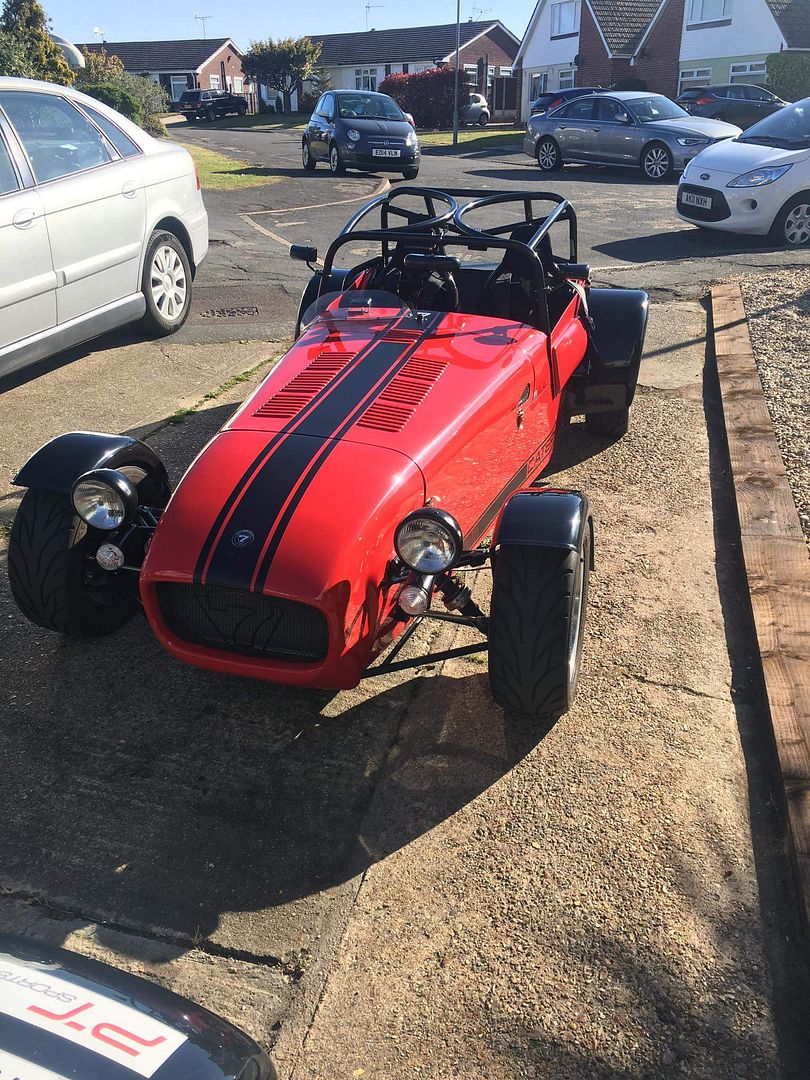 and also went out in this the other day, a 2014 620r, 2.0 supercharged 6 speed sequential gearbox, the fastest thing i have ever been in, accelerated like nothing ive ever experienced before!!
But, alas,...... i dont have £15k to spend on a Caterham (or £50k for a 620r :eek)
so i went onto ebay looking to see what i could build on a budget, bidded on a unfinished project. so the next weekend i headed from Suffolk up to Crewe on a roadtrip with the Autoshack gang
Then detoured in the way back to Aylesbury for another Ebay bargain i'd spotted.
So about 500miles done lets see what i actually bought.
The unfinished Locost i won for £495!!!
So i paid £495 and got a hell of alot!!#
Its a Ron Champion Book spec chassis which has then been modified with a De Dion Rear to replace the Live axle and Sierra front hubs instead of the Cortina uprights. Over all it looks like a copy of a MK INDY, although i have been in contact with MK and the were very helpful but did confirm it was not a genuine MK Indy.
Its a full Rolling chassis with a ton of new parts,
- new Gaz adjustable coilovers all round
- new Bias pedal box with Willwood mc's
- Willwood hydraulic clutch setup
- new mk2 escort steering rack
- new polybushes all round
- 2.0 Sierra front brakes with new discs pads and flexys
- Sierra Cosworth rear brakes with new discs pads flexys and handbrake cables
- all new brake copper lines all round
- new kit car shorteded prop
- 7 inch Cosworth 4x4 LSD
- all body panels
- set of 14ich ford wheels with good tyres
so basically engine, gearbox, fuel tank, steering column and you could have a pretty fun track toy for a few hundred quid.
However, that isn't really my style lol
now, the detour we took on the way to Alyesbury was to pick this up
A full body for a MNR VORTX. These are pretty rare and VERY hard to get hold of, NMR are very cagey about who they sell parts to, only really selling anythingto people registered with MNR chassis's. They are going to have a bloody fit when they find one is going on a mongrel chassis :face: :lmao:
The best part is i paid £200 for the lot and it is brand new never been on the road!
just laid the bids on to get an idea of coolness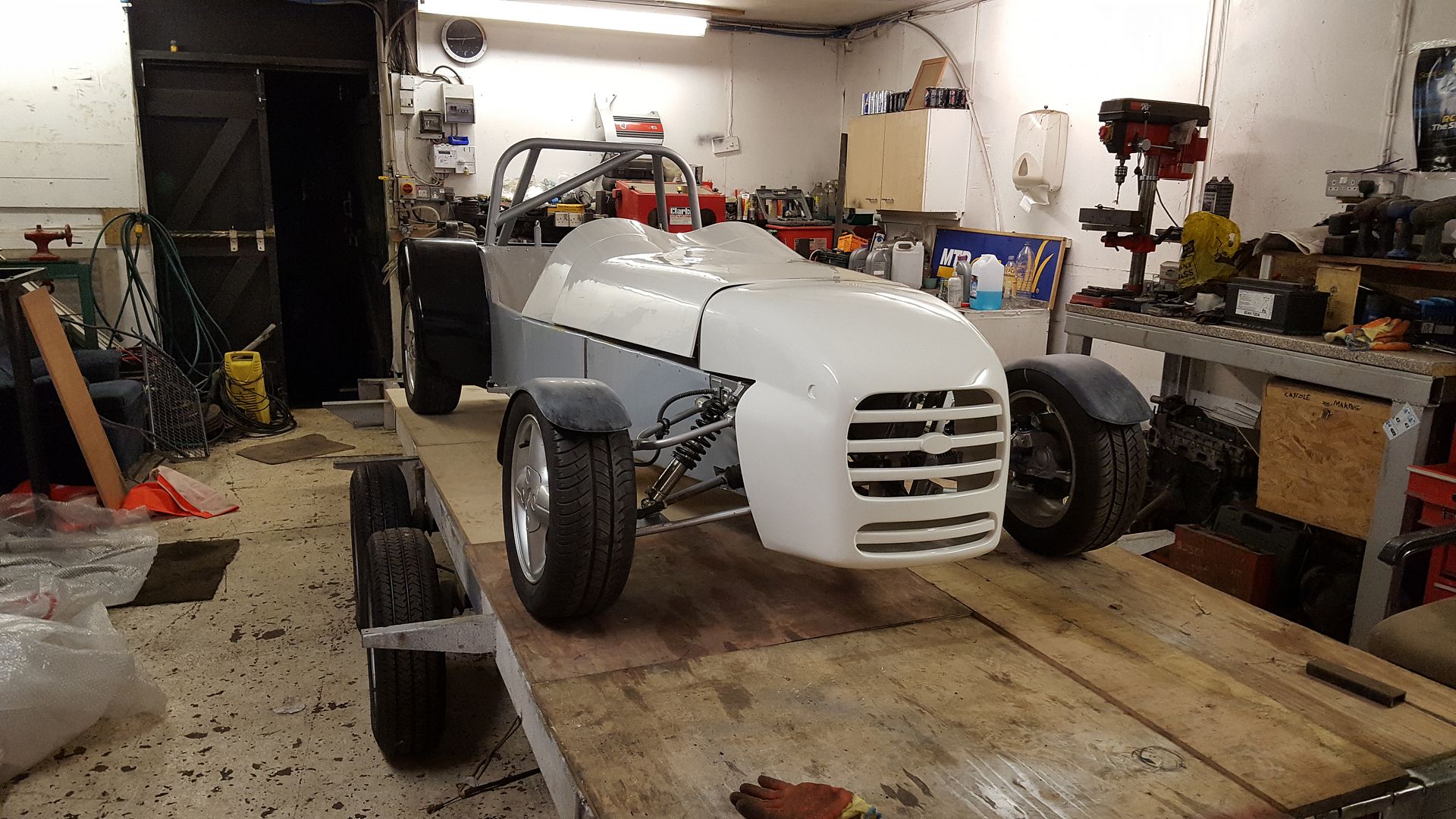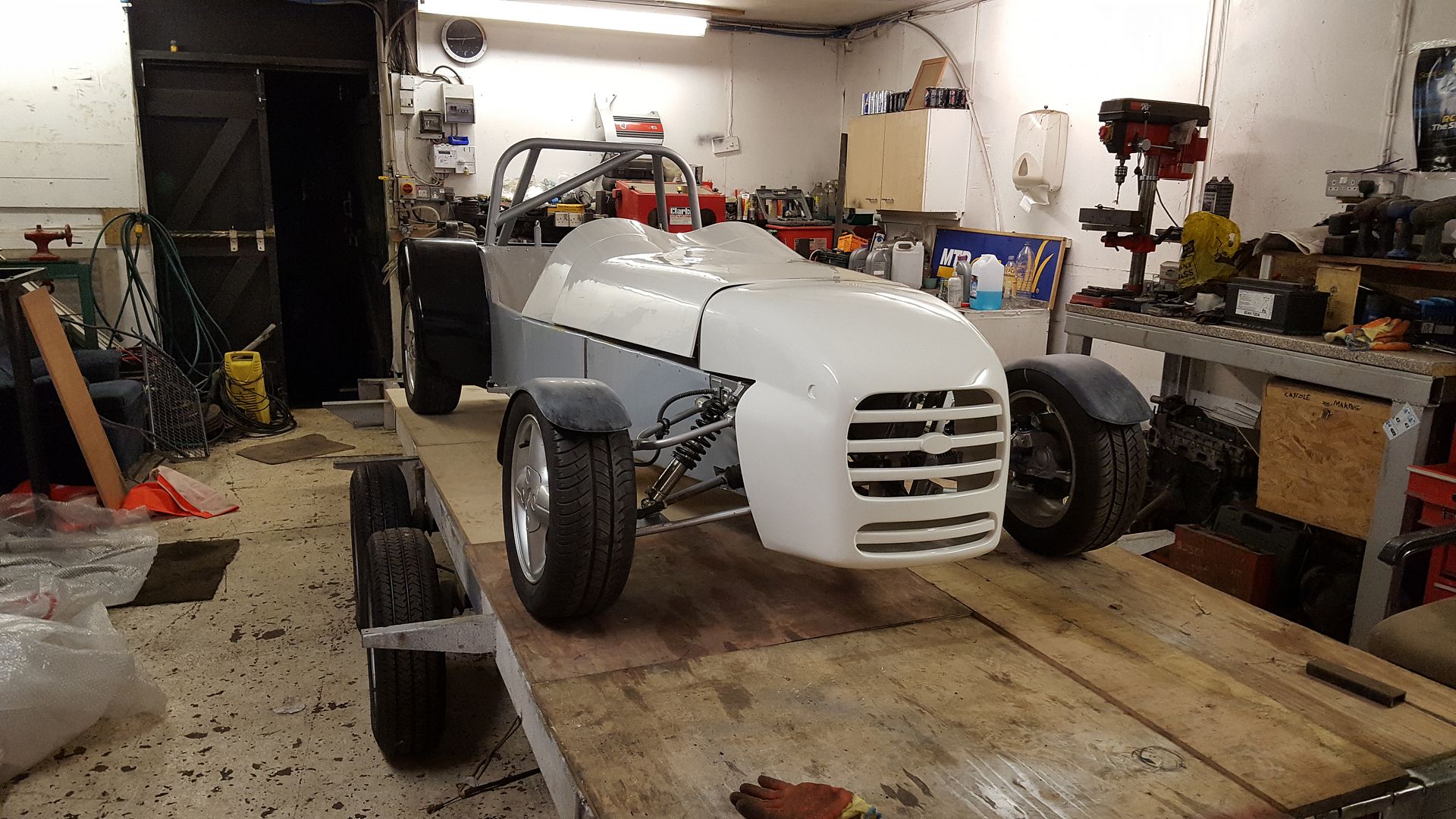 love the double bubble scuttle on these!
here are a few pics off google. this is wht it will look like when finished