My nova on track at Mallory (with video)
What an awesome day out, had fantastic fun in my nova for its first outing.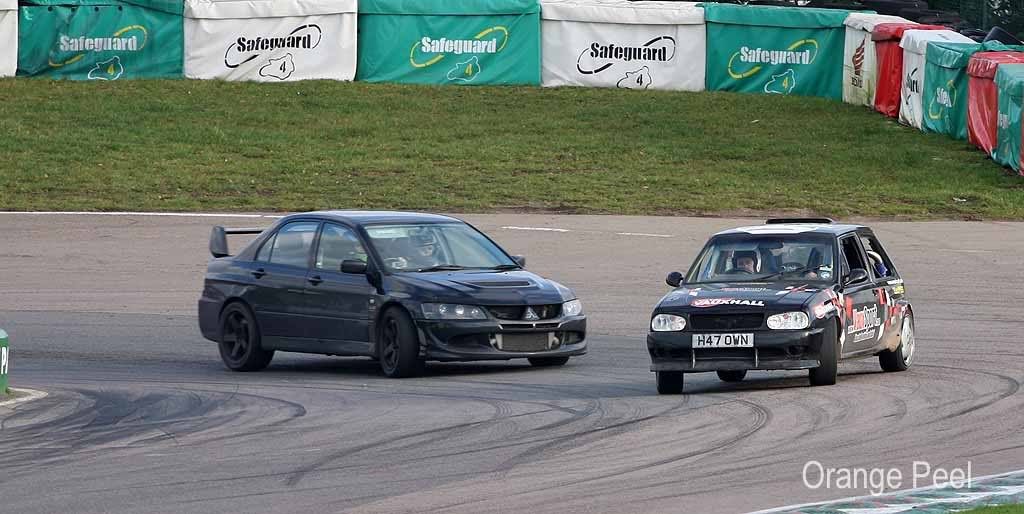 My first drama was tearing open one of my rear slicks, meaning I had to go onto some fairly narrow wet weather road tyres instead as it was the only other rubber I had.
This meant it was a bit of a handful to be honest as the normally fairly tame backend really came alive with the lack of traction, massively slowed down my laptimes I expect (**** knows wasnt timing and didnt care, lol) but made for a really good laugh throwing it around, I probably learnt far more about how to handle (and not handle, lol) it like this than I ever would of on the rear slicks to be honest, so alls well that ends well etc
Managed to spin out at the hairpin about 4 times arseing about, and did a piroutte on the big chicane, but other than that it was suprisingly controllable really when I wasnt messing about, and im quite pleased at the amount of feedback it gives.
Still loads of work to do on the suspension, but at least now I have a starting point
Did 50+ laps all without any major mechanical incident, engine didnt use a drop of oil or water, which im really pleased about as only built it 500 miles ago and technically I was just finishing off running it in on low boost and a low rev limit, so its now ready for its new management and a significant increase in power.
Si B was saying his 340bhp evo couldnt keep with it when I was pulling out of the low speed stuff like the hairpin, which is quite amusing as its only currently running 12psi of the 30psi I have planned for it.
Minor issues included my started motor solenoid kept jamming a few times (had to start it with a screwdriver instead, lol) and a bit of damage on the fibreglass rear arch where the tyre caught it, but I reckon thats getting off pretty lightly considering the way I beat its face in all day
Video of it here, courtesy of Si B in his evo
http://www.youtube.com/watch?v=4S8O-Eoaprw
(click the "watch in high quality" option at the bottom or its really grainy)