Before the engine came out my car, the F28 was crunching ALOT, It was rebuild in 2004 and has done no where near 10k since. The car has actually spent most of its time in the garage.
The engine mounts were funked on the car, properly and the linkage was always iffy. Also using a heavy plated Ceramic paddle clutch which I'm told won't help things.
I split the box to do the speedo ring so thought I'd post up some pics for examination (could be handy for others in the future too.
Removed the outer casing - All 13mm bolts out round the outside, case lifts off:
Quick look at the top half, this is my input shaft bearings, yeah? The cage looks pumped? Took it out, its rigid enough but there is alot of brittle plastic covering the bearings as you can see. The top "ring" of the cage is also pretty wasted. Does this need replaced?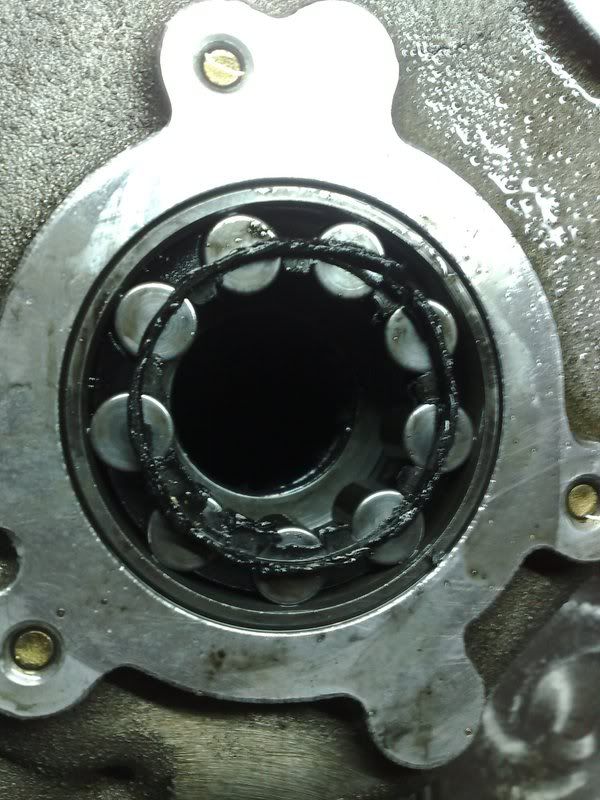 Then presented with this: What are we looking at here, input shaft I know, diff on the right, what are the gearsets above and below? reverse is in the side "pod" that the gearbox is sitting on just now, yeah?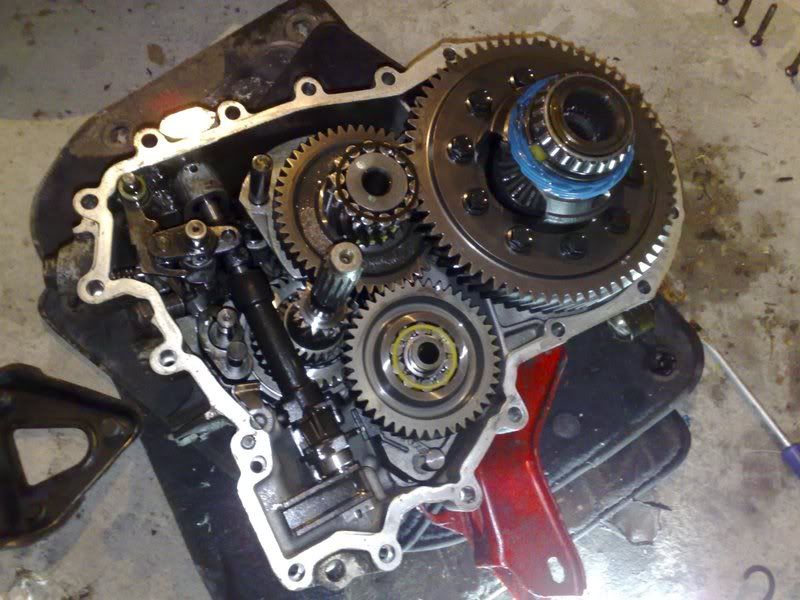 Mainshaft bearings? these spin freely and the cage is solid, I take it these will be fine. There was however a little piece of blue plastic under them which I've discarded, it looked like it may have come from the speedo ring (Which appeared to be damaged - Wasn't a complete ring, you can just make out the missing bit at the top in the pic above)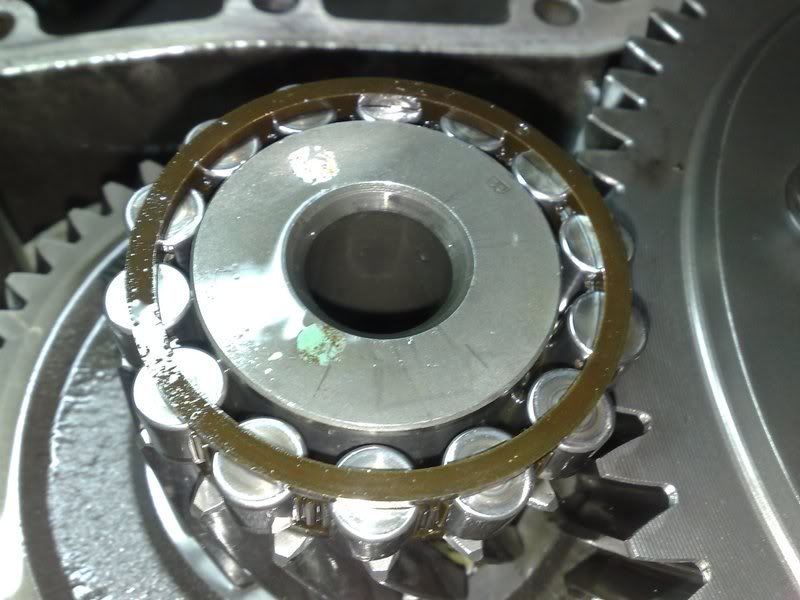 Now, I feel I may have found something amiss.. Brass like filings
Looking back at the top half, doesn't look good?: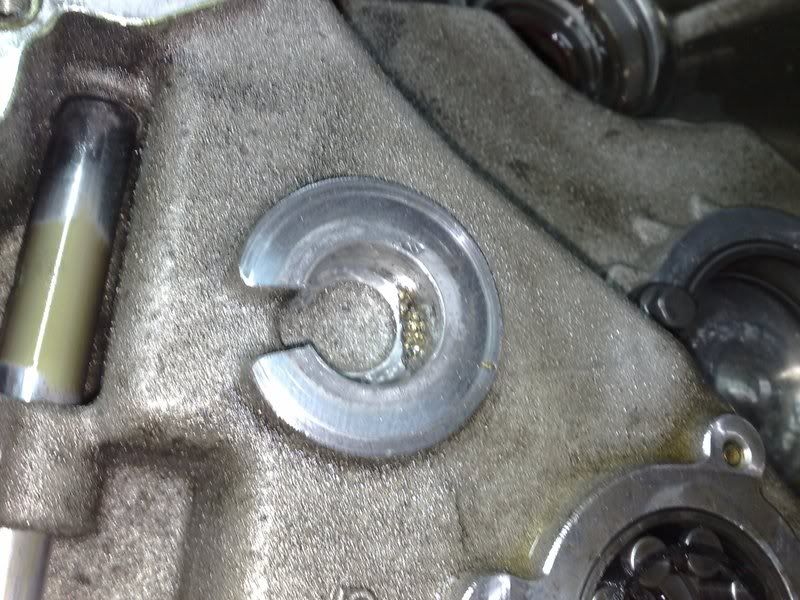 Not much else that can be seen really just now, but I did notice this bearing cage looks to be in the same condition as the mainshaft one?
Any advice on what else I can do / check / replace while it's split like this? Can you see anything else that looks out of place / damaged?
:beer::beer::beer::beer: