Evening all.
For a while I have been thinking about a proper project. After being at Crail and seeing how much fun can be had from a cheap XE corsa I decided I wanted in on the action.
The Brief Plan
Some form of boggo spec Corsa, standard to look at, some form of XE, get a gearbox with 5 gears, better suspension, 256mm brakes, lack of interior and..... err....... that's about it. Well apart from not spending a lot of money!
So Far
I spotted this Corsa on ebay local to me. Gen 38k miles, plenty of service history, good condition and most importantly cheap lmao
After going to see it and everything being in order I handed over the cash and made my way home. Feck me I forgot how slow a 1.2 was. I even went to try for 5th gear in the way home not realising when I looked at the car that it was only a 4 speed box :doh: lmao
Enough typing.......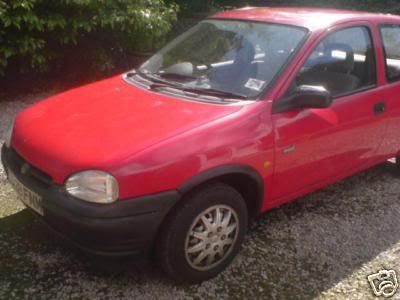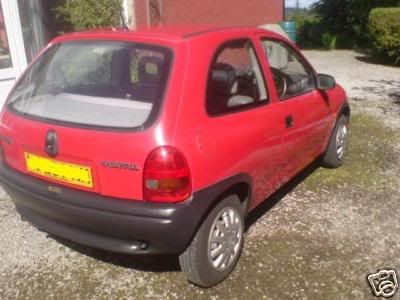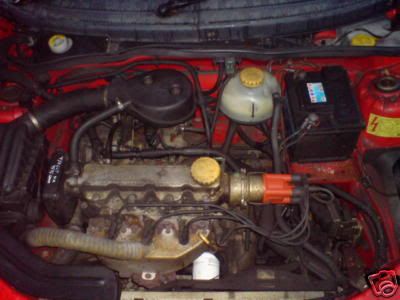 I then fitted some Mk3 Astra sport 15" steel wheels I had lying around as one of the 13" wheels was a bit dented and another had just legal tread.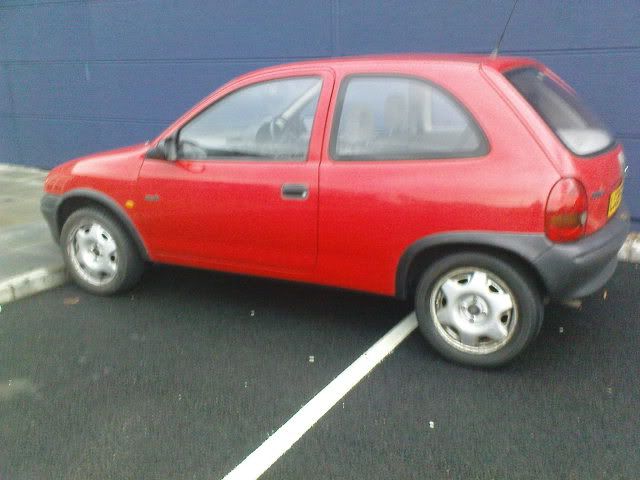 new sunvisor clips liberated from a vectra in the scrappy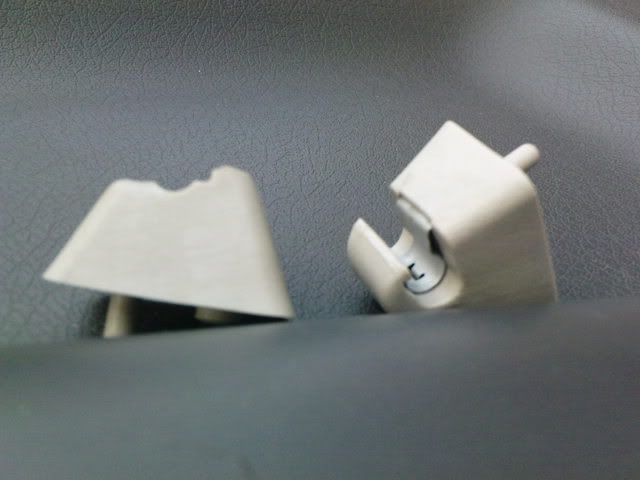 Now I have 2 sets of 15" Astra sport alloys (8 spokes), a set of Phase 2 MK3 Astra GSi 15" twinspokes and some other wheels that I have forgotten about in the garage so I may change my mind on the wheels.
As I'm using the car as a daily runner until after my wedding
and
because I broke the bit that goes into the back of the stereo, I have also changed the short Ariel cable. I then fitted a glove box I bought from the scrappy as crappy merit spec means you get absolutely nothing.
Today I took advantage of the fine weather and removed the rear seats, rear trim and some other gubbins. Tomorrow I'm going to do some more and get some pics.
Parts waiting better weather and more time to fit
Supersport springs and shocks - cheers to Rick Draper
Opel 200tS steering wheel - cheers to Drizz
256mm brake set up - from Gra11 *need to collect*
Pollen filter - bought from a motor factors
GM oil and filter
6k H4 Hi/Lo HID's - currently on my Mk3 Astra Sport
Future plans
*Source and fit either a C20XE or C/X16XE. Prior to that I may just pick up a 5 speed box and fit it while using the car as a daily driver.
*rear ARB and look at getting other suspension components uprated or renewed
*Fit the Astra Sport style seats I found in the scrappy
*Polish the bugger back to red and maybe fit new standard badges
*Post 97 bumpers either plain black to stick with the merit look or some half colour coded ones
All suggestions, comments and piss taking welcome.
Cheers
Melv
*ps. Remember, more pics coming tomorrow.